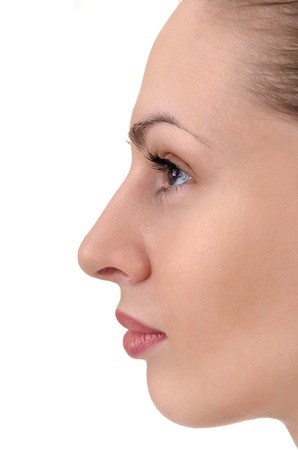 Overview
Excess fat under the chin and in the neck area is a top concern for millions of Americans. Although a double chin may be related to overall weight gain, it can be present in thinner people as well. Heredity and the natural aging process are contributing factors to the development of a double chin.
Dr. Yael Halaas, a New York board-certified plastic surgeon, performs different procedures to address a double chin.
Treatment Options for a Double Chin
To treat a double chin, removal of excess fat is typically necessary. However, some individuals may lack adequate bone structure (that is, have a "weak chin"), which may increase to the appearance of a double chin. For individuals who have a structural deficiency in the chin area, surgery is often considered as an option to strengthen the definition of the jawline.
| | | | |
| --- | --- | --- | --- |
| Procedure | Surgical Chin Augmentation | Non-Surgical Chin Augmentation | Kybella |
| Procedure | Incisions are made so artificial implants can be inserted. Liposuction is usually performed to remove excess fat and, in some cases, bone is rearranged. | The chin is contoured with injectable dermal fillers such as Radiesse or Artefill. | Injections with Kybella, which contains deoxycholic acid, a fat melting substance the body naturally produces. Multiple treatments are typically needed and treatments are spaced about 4 weeks apart. |
| Recovery period | The initial recovery period lasts 7-10 days. Swelling and bruising may continue for a few weeks as the jaw fully heals. Final results can take up to 4 weeks to show. | No downtime needed. Temporary side effects include minor swelling, numbness, and redness in the treatment area. Results are immediate and can be long-lasting, depending on the filler used. | No downtime needed however there is about two days of noticeable swelling in the treatment area. Fat cells are permanently removed and results can be long-lasting. |
Which double chin procedure is most appropriate for you? That will depend on your unique bone structure, the overall condition of your skin, and the extent of your submental fat. In some cases, Dr. Halaas may combine procedures to optimize benefits.
In all cases, you should be in overall good health and have realistic expectations about the outcome.
Your Chin Consultation with Dr. Yael Halaas, NYC
A double chin procedure can be transformative. If you are self-conscious about your double chin, Dr. Halaas can recommend the best treatment to give the lower portion of your face greater definition. Contact her Manhattan office today to schedule an appointment.