You did it. After months, maybe years of debate, you have finally taken the step to have your nose reshaped by the surgical artistry of rhinoplasty. At last, you will have a more proportionate nose, skillfully tailored to complement your other unique features. But before you can bask in the big reveal, you have to make it through that brief, unglamourous, peskier phase, characterized by visible side effects.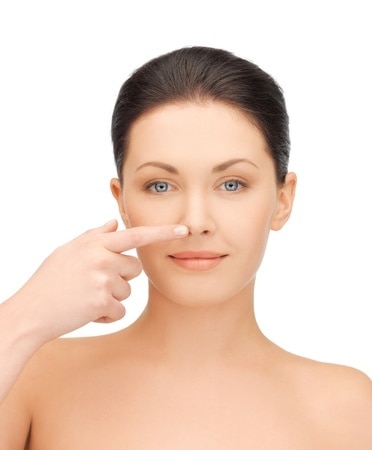 In the immediate week following a rhinoplasty procedure, it is expected that patients will experience some facial swelling and bruising. However, post-surgical discoloration and inflammation does not have to mean you have to become house-bound. As your body mends, it is normal to feel self-conscious, but there are ways to avoid putting your life on hold. Here are some tips to get you through the initial week:
Ice it. Cold packs on the face and nose can help reduce swelling and alleviate potential discomfort associated with the surgery.
Stay hydrated. It is important to support your body in its efforts to repair itself. Drinking plenty of water and staying properly hydrated will help promote healing from the inside out.
Cover up. Color correcting make-up can do wonders to help neutralize red, blue and yellow marks. Designed to address different hues of discoloration, color correctors are an effective way to tone down and blend irregularities. For example,you can use a pink color corrector to minimize blue bruising. A thicker, good concealer can help diminish more prominent areas of unevenness. For a polished finish, smooth it all out with a light layer of foundation, one that best matches your overall skin tone. To help ensure to comfort, remember use non-irritating make-up that is proven safe on sensitive skin.
Go incognito. As your body works to erase the bruising, sunglasses are the perfect accessory to don. Not only are they stylish, they have the added benefit of protecting your eyes.
As eager as we may be to see instant results from a cosmetic procedure, we have to allow time for the body to naturally reconstruct itself. Quite simply, the nose needs to adjust and settle into its new, face-balancing contour. It is important to remember that the short period of swelling and bruising is negligible relative the permanent aesthetic improvement you will enjoy. So, relax, focus on healing, and look ahead to having a nose that will be in greater harmony with the rest of your face.