Tight Ponytails Can Contribute to Hair Loss
Tight Ponytails Can Contribute to Hair Loss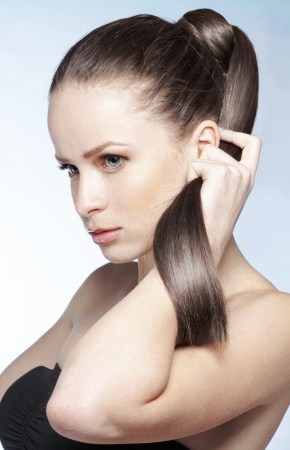 Sure, ponytails are simple and stylish, but tying your hair too tightly can cause pounding headaches and even hair loss. When your hair is in a high, tight ponytail, hair strands are being stretched taut from the follicle. This can lead to hair falling out before its time (traction or tension alopecia) and in extreme cases, can result in irreparable damage.
The following suggestions will allow you to minimize hair damage caused by wearing ponytails, while affording you the luxury of sporting a quick and easy do:
Use fabric-covered ponytail elastics that offer a gentle grip on the hair.
Avoid pulling the ponytail tightly inside the holder.
Try pinning the hanging length of the hair to the elastic with bobby pins, or use a hair clip or barrette to hold the heavier portions of the ponytail up so that there is less stress on the hair.
Limit how often you wear ponytails
Optimize the amount of hours you wear your ponytail. For example, wear it on a night out rather than during an 8-hour work day.
If hair must be tethered according to dress code, opt for a loose braid, a simple bun, or a French twist instead.
Do not wear ponytails to bed!
With a little ponytail know-how, you can have the style-savvy look you desire, while keeping your hair healthy, and damage-free.
If you suffer from extensive/chronic hair loss, Dr. Halaas may be able to diagnose the condition and suggest treatments including hair transplant surgery if needed. She has been featured in local and national media as one of New York's leading experts in hair restoration techniques. Call our NYC plastic surgery office today to schedule an appointment.