The Perfect Pair of Brows
Posted by Dr. Halaas | on March 1, 2016 »
The Perfect Pair of Brows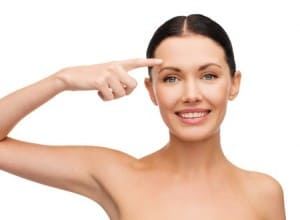 The full eyebrow trend has spurred the quest for the perfect pair of brows –and a robust market for eyebrow growth products and makeup solutions. Standing in clear contrast to over-manicured eyebrows of yesterday–which can age the appearance–thick, lush eyebrows are now the coveted feature. How can you achieve great brows? You may want to consider an aesthetic procedure, which has the benefit of a long-lasting result.
The Ideal Brow Shape
Generally speaking, the eyebrows should be full and arch slightly. However, the perfect shape for your eyebrows depends on the overall shape of your face. Ideally, the eyebrows should frame and highlight the eyes. While no face is perfectly symmetric, well-shaped brows will help create a greater sense of balance among the features.
Achieve Perfect Brows with Dr. Halaas, NYC
New York board-certified Dr. Halaas uses state-of-the-art techniques to enhance and perfect the shape of your brows.
Brow Transplant. Are you eyebrows naturally thin or thinning? An eyebrow transplant can enhance or restore the eyebrows. To perform the procedure, Dr. Halaas will harvest individual hairs from a donor site on the scalp and transplant them one-by-one to the eyebrow area. As she grafts the donor hairs, she implants them at a precise angle to ensure that they grow in a manner that is consistent with the natural orientation of the brows. The procedure requires a mild sedative and takes about 3-4 hours to complete. New, permanent hair growth will become visible within 4-6 months and results typically appear within 9-12 months.
Brow Lift (surgical and non-surgical). A surgical brow lift is a procedure that lifts drooping eyelids and opens up the eye area. The procedure involves the trimming and tightening of excess skin and tissue. To minimize scarring, incisions are strategically made in the natural crease of the eyelid. Surgery offers an enduring result and it is an excellent treatment for those with lax skin around the eyes.
For those seeking an alternative to surgery, Dr. Halaas suggests a non-surgical brow lift –a combination of minimally-invasive injectable treatments (such as Botox and temporary dermal fillers). Unlike a traditional surgical brow lift, the non-surgical brow lift does not require any downtime. To maintain optimal results, touch-up treatments are needed every 6-12 months.
An eyebrow transplant and a brow lift can be done as complementary procedures. Dr. Halaas can design the best plan for your aesthetic goals.
Your Brow Consultation with Dr. Halaas, NYC
As a recognized plastic surgeon and a leading brow specialist, Dr. Halaas combines surgical expertise with an exquisite eye for detail. Her brow procedures are skillfully planned and artistically executed, resulting in a balanced and alluring outcome. Contact her Manhattan office to schedule a full consultation.