Maintaining Your Facial Plastic Surgery Results
Maintaining Your Facial Plastic Surgery Results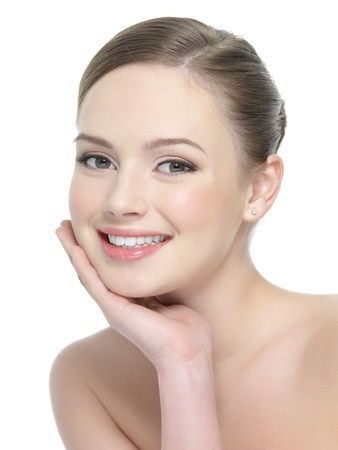 Finally! After all the time you have invested in researching, seeking out and finally procuring your facial plastic surgery, it is underway and the healing process is also complete. Now what? Your journey to a naturally youthful-looking, radiant skin does not stop after your surgery. In order to keep long-lasting results, facial skin care maintenance is a must.
Listening to Your Surgeon:
Remember that facial plastic surgery will better your appearance, but it cannot alter the innate quality of your skin or the ongoing aging process. It is critical to attend follow up visits with Dr. Halaas so that your post-surgery maintenance is tailored to you specifically. You must follow up with your surgeon periodically to make sure your skin is in good standing after your surgery. Dr. Halaas will provide you with all the vital steps you must take in order for your results to last.
Taking Care of Your Skin:
While it's important to follow up with your surgeon so as to have a professional examine your face, there is plenty you can do outside of the surgeon's office to maintain your post facial surgery look.
Wash your face twice daily
Remove your makeup daily
Apply a facial lotion regularly
Use a sunscreen when going out (may be contained in your facial lotion)
Making Healthy Lifestyle Choices:
It is the combination of a good skin regimen and leading a healthy lifestyle that will ensure the longevity of your facial surgery results.
You are what you eat – your face is indicative of what you eat. Make sure you load up on fruits and vegetables. Organ meats such as the heart, liver and kidneys, and vegetables such as broccoli and spinach are rich in antioxidants and alpha lipoic acid, which protect the skin against damage.
Keep yourself hydrated – supplying your body with the adequate amount of water plays a role in the elasticity of the skin and its tone.
Get enough sleep; there is a reason it is called a beauty rest. The body revives itself through rest and a lack of sleep will show on your face.
Limit your alcohol consumption and do not smoke. Smoking can cause the skin condition called psoriasis as well as puffiness under your eyes and premature wrinkles.
Do not hesitate to ask Dr. Halaas if you have any questions after your facial surgery. Schedule your post-operative appointment as soon as possible; it is recommended to speak to Dr. Halaas about this as early as the day of your surgery.