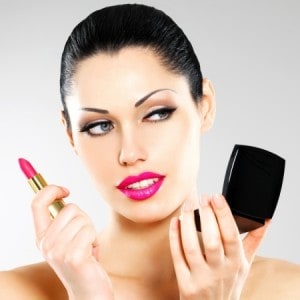 Plump and full lips can be a defining feature of the face. If you are not graced with a naturally voluminous pucker–or are starting to notice the diminishing and thinning effects of time–a lip augmentation procedure can bump your lips up a notch. When expertly done, lip augmentation yields natural-looking yet striking results. When it comes to lip augmentation, Dr. Yael Halaas, a respected New York board-certified plastic surgeon, understands the art of balance. Moreover, she is highly experienced practitioner who has mastered the most advanced lip contouring techniques used today. To ensure the best outcome, she offers both surgical and non-surgical options to enhance the lips, including injectable dermal fillers, fat transfer and surgically-placed implants.
Recovery Timeframes for Lip Augmentation
How long does it take to recover from a lip augmentation procedure?It varies, depending on the type of enhancement technique used. Like other cosmetic procedures, non-surgical options outpace their surgical counterparts when it comes to recovery time. The trade off is how long the results can last.
Non-surgical techniques (injectable dermal fillers)
Recovery time frame: 1-2 days
Today, injectable dermal fillers such as Juvederm and Restylane are the most frequently used method to augment the lips. Dermal fillers cause little discomfort, require little to no downtime and produce immediately visible results.
What to expect: You can return to normal activities within a matter of days, however bruising and swelling may last up to a week.
Surgical techniques (fat transfer and implants)
Recovery time frame: 2 weeks initial recovery, with up to six weeks restricted physical activity
Fat transfer and surgically-placed implants (artificial Gore-tex or soft tissue AlloDerm, for example) require a longer recovery period than injectable fillers.
What to expect: As the lips heal, you may experience drooling or stiffness in the lips. You should plan to take some time off of work or your normal routine to recuperate. In general, patients are able to resume normal activities within a week.
Tips for Healing from Lip Augmentation
Regardless of whether you have a non-surgical or surgical lip augmentation, there things you can do to help your recovery along.
To reduce swelling, apply a cold compress
Minimize mouth movement for the first 2 days (limit talking and chewing)
Stick to a liquid diet for 1-2 days (followed by a soft diet for up to 10 days in the case of surgery)
Restrict smiling and laughing for about a week
Avoid rigorous exercise or strenuous activity for 1-3 days (up to 6 weeks in the case of surgery)
Sleep with the upper body raised and avoid sleeping face down
Lip Augmentation Consultation with Dr. Halaas, NYC
If you are considering lip augmentation, Dr. Halaas can recommend the most effective and appropriate procedure to match your aesthetic goals. Highly esteemed in her field, Dr. Halaas is known for her surgical skill and precision, as well as her superb eye for detail. Contact her office today for a full consultation.