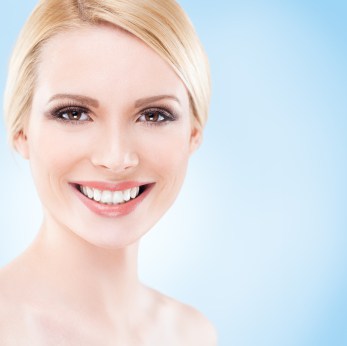 As the seasons change, so can the condition of our skin. The cold, harsh days of winter can deplete the skin, leaving our faces uncomfortably dry, tight and even flakey. Unfortunately, the effects of winter can also increase the signs aging skin, making fine lines and deep creases more noticeable. In addition to changes in the weather, winter can also bring increased stress, changes in activity and diet. These additional stressors can have a negative impact on the skin. To keep your skin resilient during the winter months and combat aging, Dr. Yael Halaas recommends a seasonal facial rejuvenation treatment.
Winter Skin Rejuvenation with Dr. Halaas, New York City
Winter can be the ideal time to revitalize your appearance. Dr. Halaas offers a range of therapeutic treatments that can replenish winter skin. One of the most popular and effective treatments is Dr. Halaas' three-step oxygenating facial.
Our cells need sufficient oxygen to function optimally. Unfortunately, if our cells become oxygen deficient—often due to or exacerbated by environmental factors such as extreme heat or cold, pollution, poor diet and day-to-day stress—the overall condition of our skin can deteriorate. As a result, our skin can look prematurely aged and worn.
An oxygenating facial is a treatment that can repair compromised skin. The treatment stimulates blood circulation and infuses the skin with oxygen, reviving the skin and producing a healthy, youthful radiance. Because the oxygenating facial promotes healing, the process can help alleviate other winter skin conditions, such as acne flare ups or dry patches. Dr. Halaas' relaxing oxygenating facial is an effective way to boost your skin's defenses and take the edge off of winter-related skin problems. The oxygen-enriched cells detoxify, purify and help maintain healthy skin.
If your skin is showing visible signs of aging and you are looking for a robust and minimally solution, you may want also want to consider:
● Laser skin resurfacing can remove fine lines, brown spots and give the skin a smooth finish.
● Chemical peels can restore the skin's brilliance.
● Injectable treatments are excellent for minimizing wrinkles such as Botox and Radiesse.
Of course, it is important to protect your skin from the elements year round. To keep your skin supple, be sure to moisturize regularly and wear sunscreen every day. Such daily steps can help prevent unnecessary or excessive exposure to harmful elements.
A specialist in skin rejuvenation treatments and aesthetic medicine, Dr. Halaas can help you keep winter damage at bay. She will evaluate your skin and recommend the best treatment to match your individual needs. If you would like to brighten the appearance of your face, contact Dr. Halaas at her New York City office to schedule an appointment.