Which hair restoration treatment is right for you?
There are many effective hair restoration options available. So many, in fact, that it can be overwhelming to try and determine which one will get you the best outcome. This is where a hair restoration professional like Dr. Halaas can be a great help and make a world of difference. By speaking with her in a consultation, you can hear information on all treatments available to you, and which one will be best for your specific type of hair loss. Dr. Halaas will let you know if you need to focus on just one, or a combination in order to get the best results.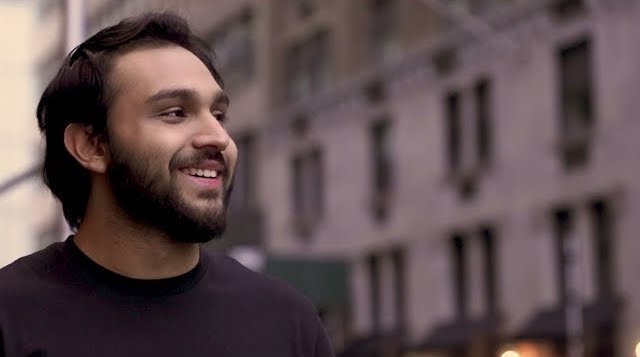 As the number one female hair restoration surgeon on the East Coast, Dr. Halaas is able to help men and women who are experiencing hair loss find the right treatment for their specific needs.
Overview

Yael

Halaas

MD, FACS

Get to know the leading female facial plastic surgeon and hair restoration specialist in the city.

A double board-certified surgeon, technology pioneer, and leader who balances cutting-edge science with a compassionate bedside manner, Dr. Yael Halaas is praised by colleagues, media outlets, and patients alike. She has dedicated the past 17 years to offering patients the best in aesthetic care in facial plastic surgery and hair restoration, and treats every patient like family or a friend — bringing the best to patients without compromising safety or humanity.
Bio

Yael

Halaas

MD, FACS

A true professional with over 25 years of experience in the medical field.

Dr. Halaas is a cosmetic, plastic & reconstructive surgeon. She has over 25 years of experience in the medical field, graduating from Joan Sanford I Weill Medical College Of Cornell University medical school in 1996. The daughter of Cuban and Argentine parents, Dr. Halaas uses her multi-cultural background and her liberal arts education to welcome her international clientele of patients into her world-class office. She is fully bilingual in English and Spanish, and is conversational in Hebrew.
Educator

Yael

Halaas

MD, FACS

Always advancing the education of other medical professionals, as well as her own.

Along with her own pursuit of advanced medical education and continued training, Dr. Halaas often speaks at local and international conferences, broadening the field of aesthetics. As a KOL (key opinion leader), speaker, and clinical investigator for all of the leading technology companies in the world, Dr. Halaas has trained thousands of physicians in her surgical and non-surgical techniques such as lasers, injectables, rhinoplasty, and hair restoration.
Innovator

Yael

Halaas

MD, FACS

A medical professional constantly on the edge of the most advanced technologies.

Because of Dr. Halaas's advanced knowledge of the most innovative developments from both a scientific and clinical perspective, she regularly serves on the advisory board and as a luminary for many leading companies in the aesthetics industry. Her practice includes the most cutting-edge devices, and regularly participates in clinical trials to further expand education and innovation in the field.
Patient Advocate

Yael

Halaas

MD, FACS

An invaluable level of honesty and empathy.

Dr. Halaas's goal is to truly understand what each patient wants to achieve, from both a personal and aesthetic perspective. She is well known for her honesty and empathy, always helping patients get the treatment they need, no matter what their budget may be. Her ability to listen to a patient's desires truly set her apart. Her patients know that they can trust her — and that makes her invaluable.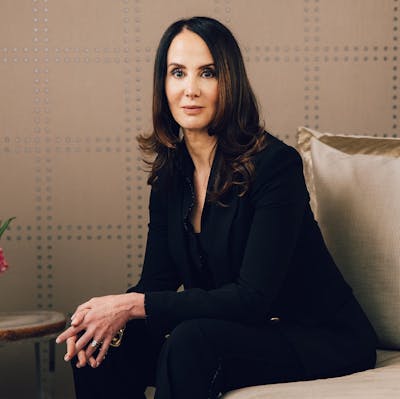 Overview
BIO
Educator
Innovator
Patient Advocate
---
Dr. Halaas is so sweet and genuine. I trust her with my life, and I know she will always do outstanding work. I love walking into her office — the ladies there are so warming. Her office is all-around a great experience.
I have been going to Dr. Halaas since I was 27 years old. I will be 45 in two weeks, and I haven't had anyone else do my Botox or fillers. She has kept me looking extremely youthful between her laser and beauty treatments along with skincare.
I have been a patient of Dr. Halaas for over 10 years and have always walked out of her office looking, and feeling better than when I walked in. Dr. Halaas has a genuine warmth and caring that makes visiting for any procedure a pleasure.
I have been visiting Dr Halaas for a few years, and I am always pleased with my services and have had nothing but positive experiences visiting this office. I have had Botox, laser treatments, and also eyebrow transplants done by Dr. Halaas.
Amazing experience. As soon as you walk into the office, you are greeted by a super friendly staff. I felt so comfortable asking questions about the procedure I needed. Did not feel rushed as I have with other doctors.
Types of Hair Restoration
Laser Cap
Using low level laser light therapy, Laser Cap® allows men and women to have a convenient, comfortable hair restoration treatment. Fitting just like a baseball cap and outfitted with laser diodes and powered with a battery pack, Laser Cap uses 650 nm red light technology to reverse hair follicles from a dormant stage to an active growth stage.
Formula YH
Dr. Halaas's very own Formula YH has been developed to restore the hair and scalp to normal function. Our highly specialized formula combines key ingredients that significantly slow down the progression of hair loss, reduce shedding, thicken hair, and trigger hair growth. It comes in multiple versions (Formula YH Pink, Formula YH Green, and Formula YH Blue) to target different levels of severity.
Follicular unit transplant (FUT)
Removes a strip of hair from the back of the scalp

High follicle survival rate

Superior quality and results

Procedure lasts 4-12 hours

Cost-effective

Patients usually return to work in 1-2 weeks

Suture removal at 11 days post-op

Follow-up visits at one month, three months, six months, and one year

Results look natural for a lifetime
Follicular unit extraction (FUE)
Least invasive hair transplantation method

No linear scar left on the back of the head

Most patients return to their normal daily routine within 3-5 days

New hair growth noticeable at four months

Hair fully grown in and growing at a normal speed in 8-12 months

Follow-up visits at one month, three months, six months, and one year

Results look natural for a lifetime
NeoGraft
Highly advanced automated method

Hair follicles are taken from the back of the head, back, or the chest

Procedure lasts 3-8 hours

Patients usually return to work the next day

Early results can be seen in about three months

Noticeable improvement in 6 months, and healthy hair growth in 12-14 months

Follow-up visits at 1 month, 3 months, 6 months, and 1 year

Results look natural for a lifetime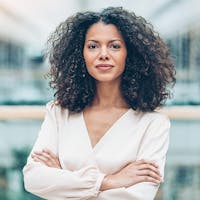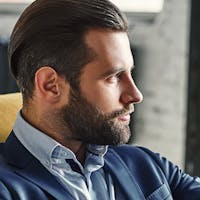 Before & After
Facial Hair Transplants
*Individual results may vary
Regenerative Product Therapy
Regenerative products essentially do two big things for hair restoration: they give your body a signal to grow more robust hair, and also return your scalp to a state of normal response by reducing inflammation — which helps create a healthier "bed" for hair growth. In short, exosomes stimulate the scalp to create new hair growth and prevent further hair loss.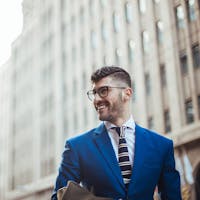 Hair Loss Vitamin

Phyllotex™

Dr. Halaas offers Phyllotex™, a hair loss vitamin that helps to promote thicker, more robust hair growth. This all-natural supplement utilizes four mechanisms of action (better microvascularization; a specialized blend of nutrients; protection from pollutants, and protection from the "hair assassin" protein). Phllyotex has the ability to slow hair loss in two months. Dr. Halaas says, "I personally use Phyllotex as well as recommend it to my patients because I find it that effective. It's easy to take, offers many benefits, and most importantly, makes a difference in my and my patient's hair."